Latvian open mechanical key activity
Organized by contest group YL1ZX
---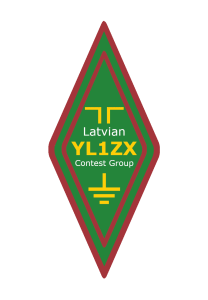 The activity is to encourage the use of the mechanical key.
Lately listening on the bands the mechanical is gaining popularity.The mechanical key challenges to leave the rubber stamp QSO.
This of course results in more interesting qso's.
The popular mechanical keys are the straight key, the bug and the side swiper.
Each of them with their distinctive sound … music.
Even it is possible to recognize the individual operator by his specific sound made with the mechanical key.
This mechanical key activity we organize for the first time and we hope that the response is great enough to keep organizing it on a frequent recurring basis.
Dates :
– February 9th 2024.
– May 3th 2024 19:00 UTC only this session !!!!
– October 11th 2024.
– December 6th 2024.
Time : 18:00 UTC till 19:00 UTC. Except May 3th 19:00 till 20:00 UTC. Duration 1 hour.
Band : 80 meters, 3520-3560 kHz.
Exchange : RST AGE/Type of key.
Type of key :
S for Straight key
B for Bug
C fo Cootie or Side Swiper
CQ : "CQ MK"
Power : No limit.
Points : Sum of each qso operators age. Dubs and qso outside the time limit will not be counted.
Log : Cabrillo format, CBR or LOG extension.
Log submission : Upload See here or email to mkeys.test@gmail.com, within 7 calendar days after after the activity.
N1MM : Download UDC for activity.
Results : See here.
Certificate : See here.
Sample Cabrillo file:
START-OF-LOG: 3.0
LOCATION: DX
CALLSIGN: YL2TD
CLUB:
CONTEST: LATVIAN-OPEN-MKEY
CATEGORY-OPERATOR: SINGLE-OP
CATEGORY-ASSISTED: NON-ASSISTED
CATEGORY-BAND: 80M
CATEGORY-MODE: CW
CATEGORY-POWER: HIGH
CATEGORY-STATION: FIXED
CATEGORY-TRANSMITTER: ONE
CLAIMED-SCORE: 179
OPERATORS: YL2TD
NAME: Yevgeniy
ADDRESS: P.O. box 73
ADDRESS-CITY: Riga
ADDRESS-STATE-PROVINCE: LV
ADDRESS-POSTALCODE: LV1057
ADDRESS-COUNTRY: LATVIA
GRID-LOCATOR: KO26CV
EMAIL: yl2td@inbox.lv
CREATED-BY: N1MM Logger+ 1.0.9768.0
QSO: 3521 CW 2023-01-10 1833 YL2TD 599 62 S YL2EM 599 64 S
QSO: 3522 CW 2023-01-10 1834 YL2TD 599 62 S YL3BU 599 55 S
QSO: 3524 CW 2023-01-10 1834 YL2TD 599 62 S YL3JD 599 60 B
END-OF-LOG: